Confectionery
Made by skilled candy makers since the 1920′s, all of our hard candies are still hand sugared.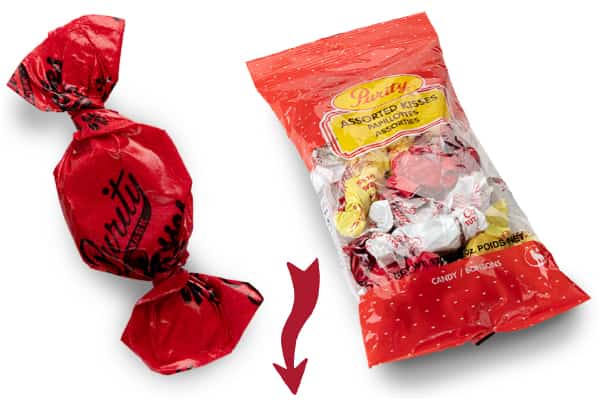 Assorted Kisses
An enviable assortment of our chewy, delectable, handmade kisses.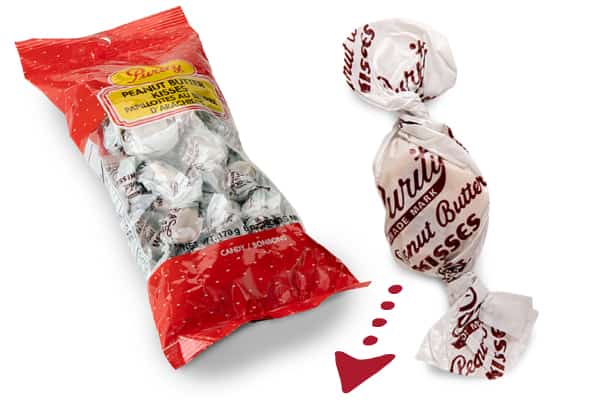 Peanut Butter Kisses
When peanut butter lovers want something extra indulgent, these kisses deliver.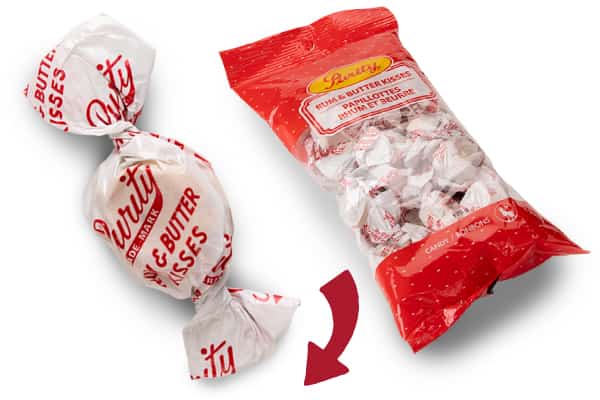 Rum & Butter Kisses
Buttery-smooth and creamy with just the right punch of rum flavour.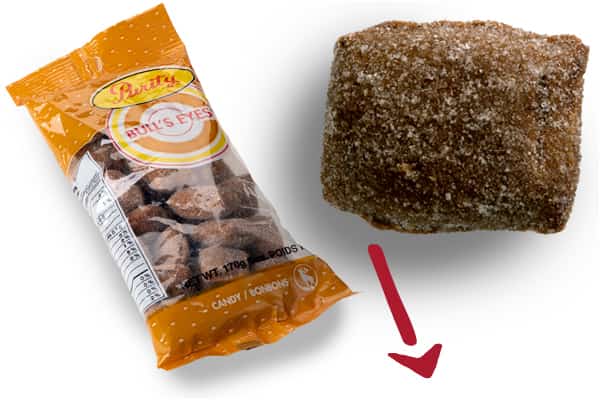 Bull's Eyes
Irresistible handmade molasses morsels you'll savour over and over.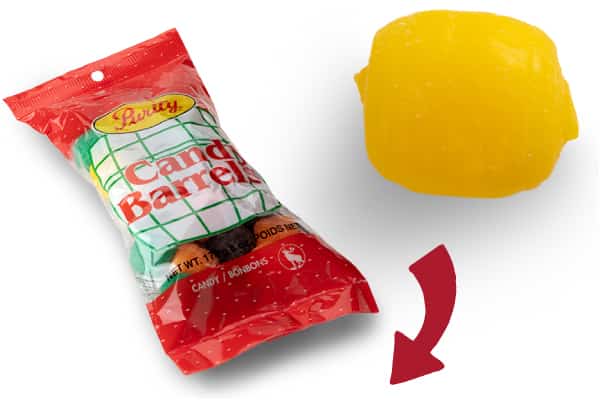 Candy Barrels
Green? Black? Everyone's got a favourite. Our candy barrels are fun-shaped and bursting with fruit flavours.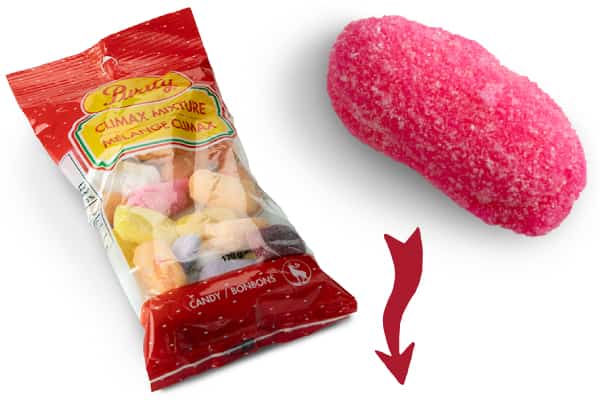 Climax Mixture
Our classic colourful candy overflowing with a rainbow of fruit flavours.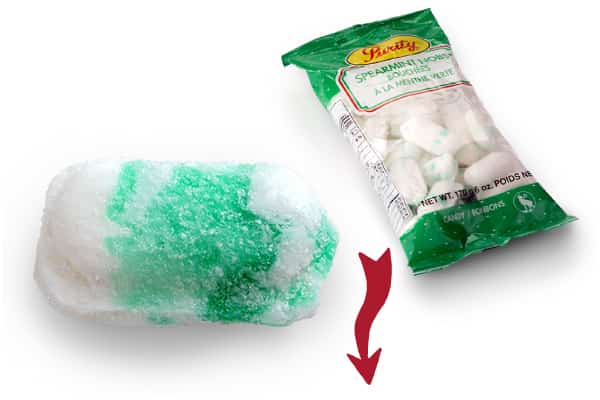 Spearmint Nobs
A refreshing spearmint treat handmade by our candy makers.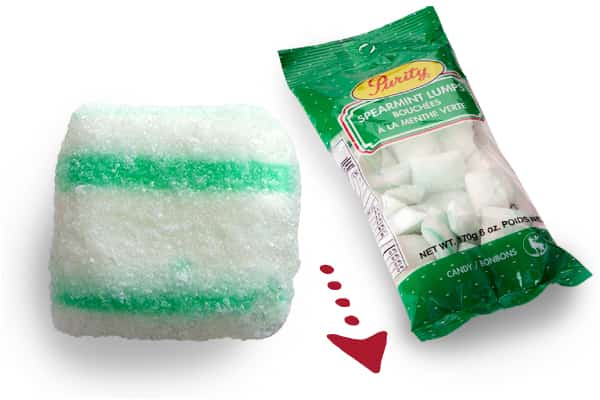 Spearmint Lumps
Always on hand when a substantial blast of spearmint freshness is in order.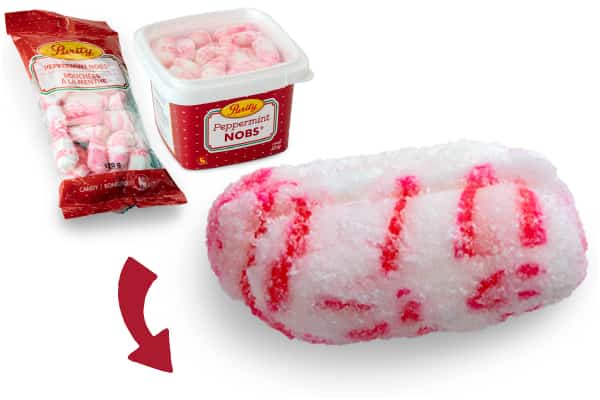 Peppermint Nobs
Our famously "moreish" peppermint morsels. Available in a convenient freshness-seal 325G tub or 170G package.
Peppermint Lumps
Lovable, shareable lumps of bold peppermint flavour.
Cookies and Biscuits
MOIST, CHEWY TEXTURES, MOUTHWATERING JELLY AND CREAM FILLINGS, PLUS ALL THE HOMESTYLE BAKED GOODNESS YOU WANT. IT'S WHY OUR COOKIES AND BISCUITS ARE IN CUPBOARDS FROM COAST TO COAST.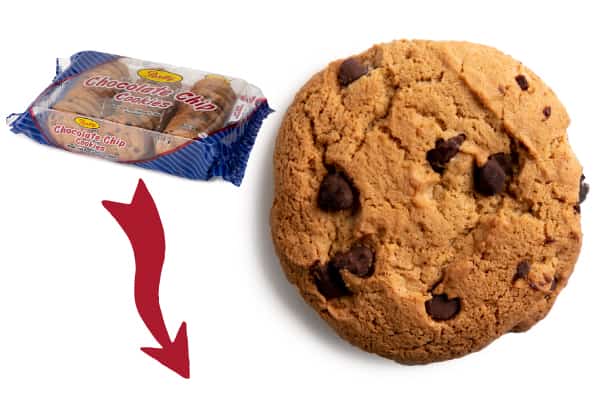 Chocolate Chip Cookies
Our crave-worthy version of the classic cookie, with plenty of chocolate chips for your pleasure.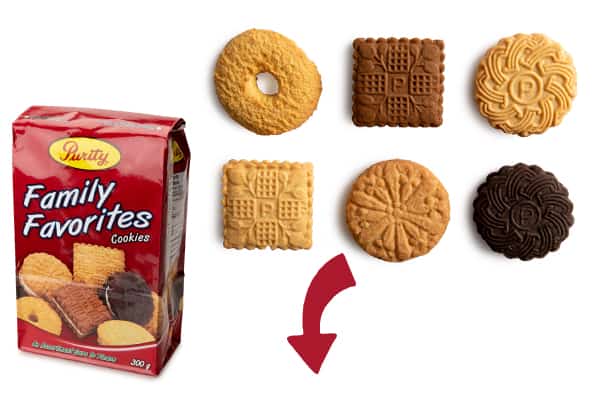 Family Favourites
A wide variety of tasty cookies from which to choose. What's your favourite?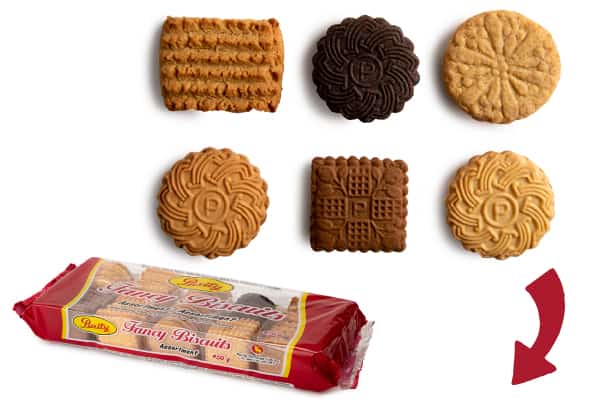 Fancy Biscuit Assortment
A wide variety of sweet biscuits makes for a satisfying snack.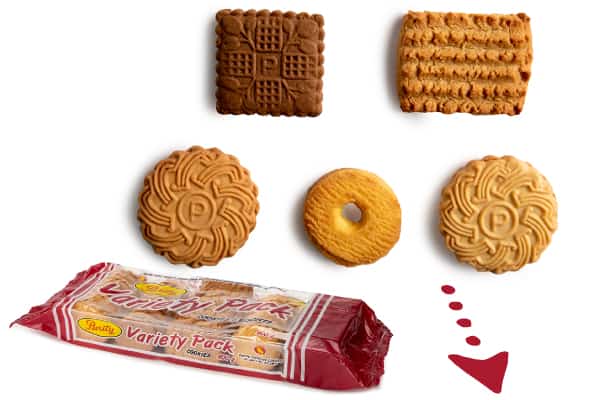 Variety Pack biscuits
A different type of cookie in each section. Great for those who enjoy variety, or for larger gatherings.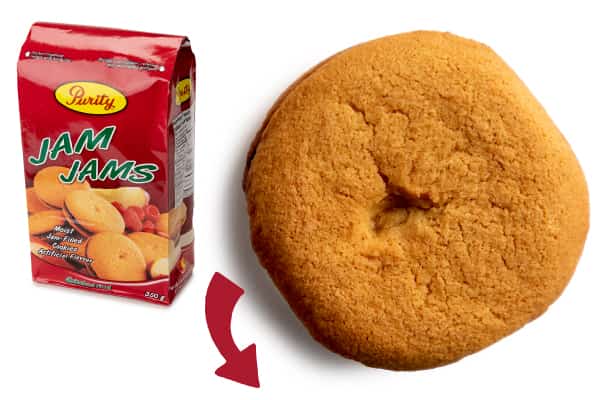 Jam Jams 350g
Moist, jam-filled sponge cookies. A traditional favourite. Available in a 350G Tin Tied package.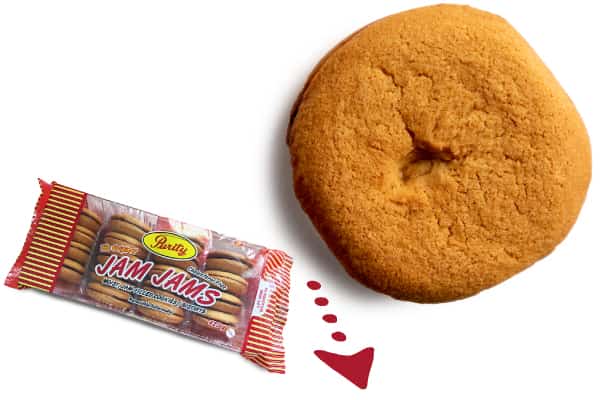 Jam Jams 425g
Moist, jam-filled sponge cookies. A traditional favourite. Available in a resealable 425G package.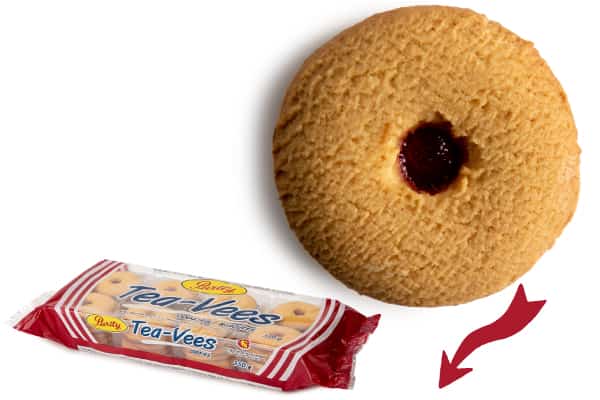 Tea-Vees
Jelly-filled sponge cookies that are a welcome treat any time of the day.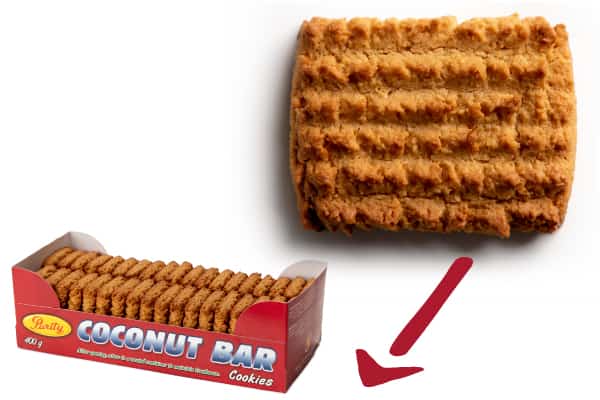 Coconut Bar
Our delicious Coconut Bar cookies at tea-time makes for a delightful treat.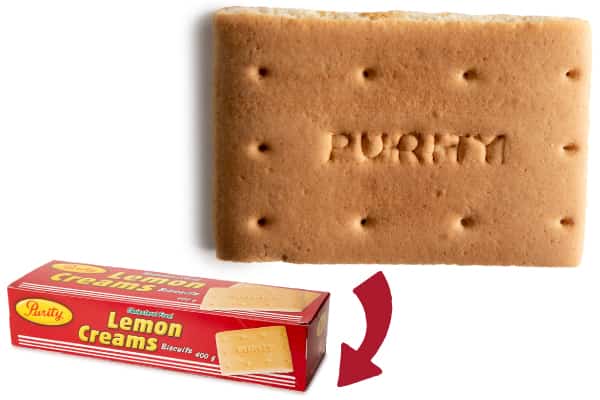 Lemon Creams
A biscuit baked to the perfect texture with a hint of lemon flavour.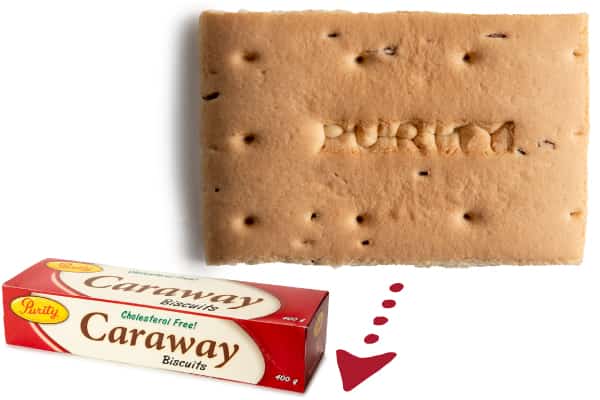 Caraway Biscuits
Mouthwatering and moreish, they make for an excellent after-dinner or anytime snack.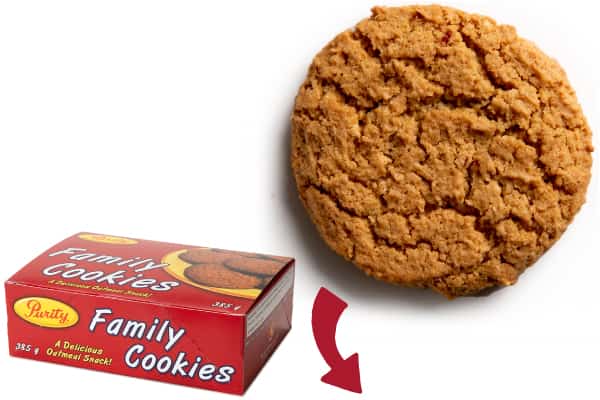 Family Cookies
A tasty combination of nutritious oatmeal and dried raisins.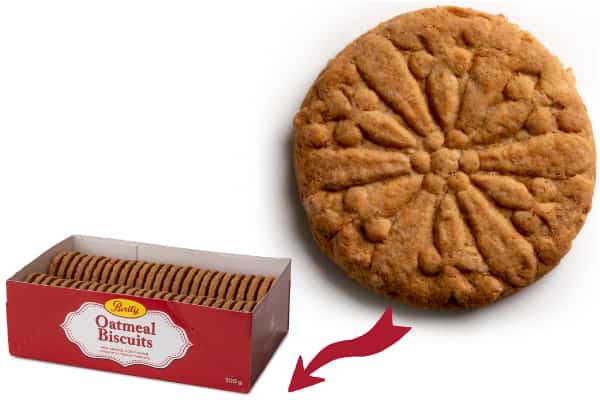 Oatmeal Biscuits
Our delicious take on the traditional oatmeal cookie. Loaded with flavour.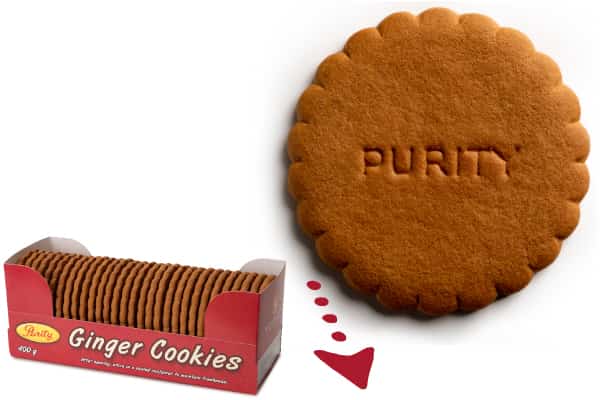 Ginger Cookies
Great ginger flavour in a larger cookie with just the right amount of "more please".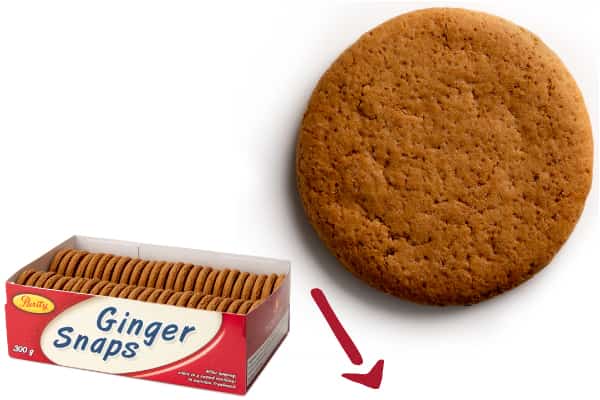 Ginger Snaps
Traditional, delicious, and made with plenty of ginger spice. The name comes from the "snap" sound when you break them.
Crackers and BISCUITS
our biscuit products are low in fat and have no cholesterol with varying textures and flavours. You're sure to find a box in every Newfoundlander's pantry.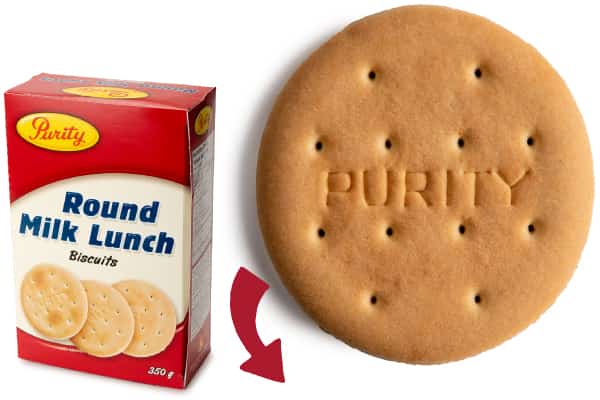 Round Milk Lunch
Low in fat and cholesterol free, these round biscuits are a perfect snack.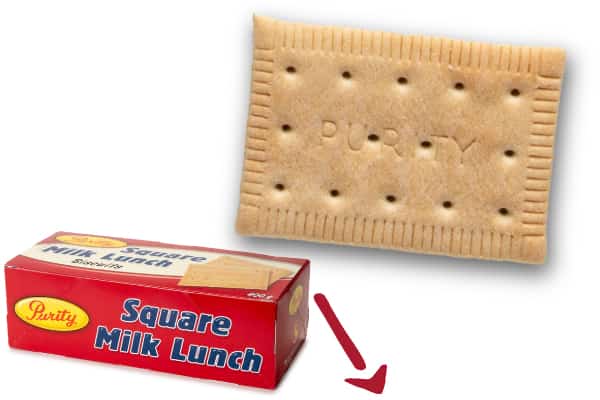 Square Milk Lunch
For those who prefer a square shaped biscuit that is low in fat and cholesterol free.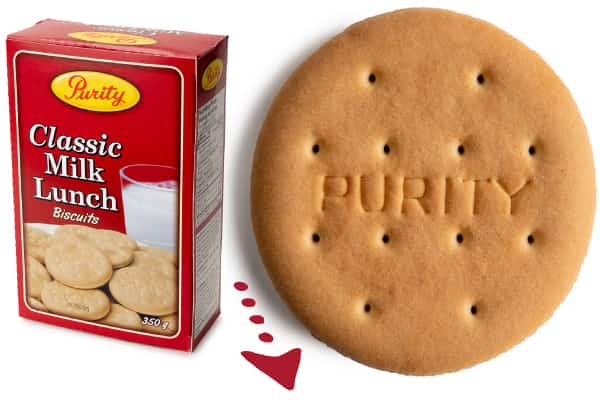 Classic Milk Lunch
A thinner, sweeter biscuit with a flakier snap. Pairs nicely with your favourite spread.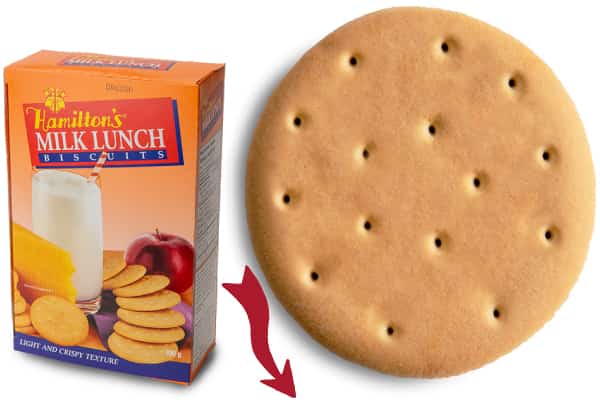 Hamilton's Milk Lunch
A crisp and tender biscuit with a light milky flavour.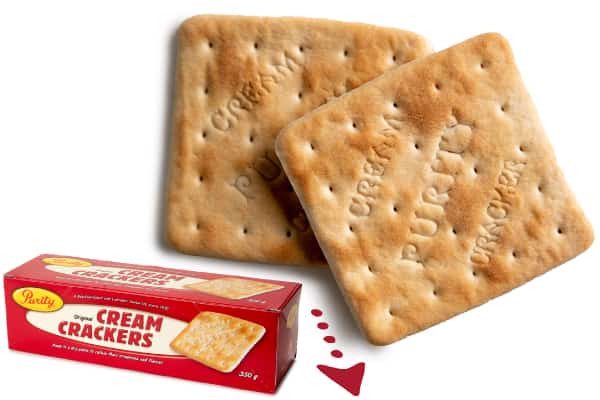 Cream Crackers
Our most famous cracker with the unmistakable airy texture and irresistible flavour.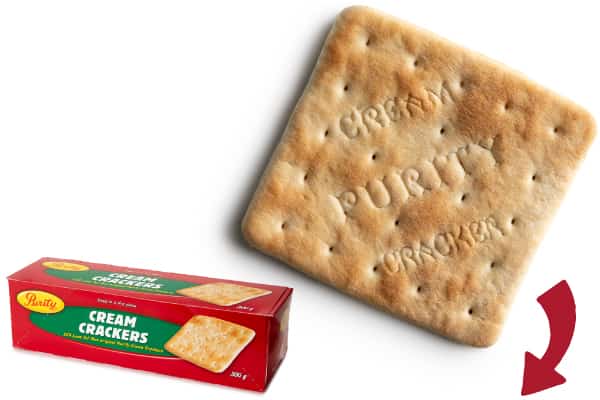 Cream Crackers 25% less fat
All the mouthwatering enjoyment of our regular cream cracker in a 25% less fat alternative.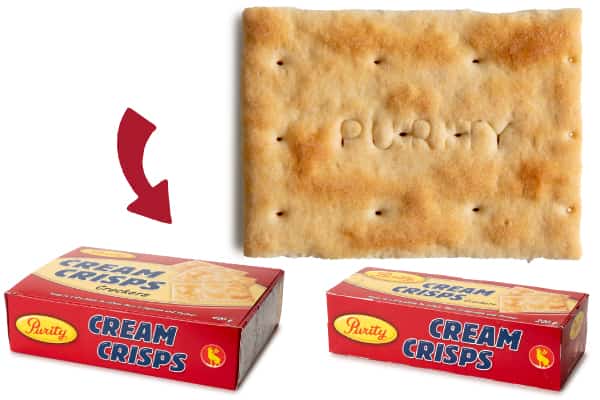 Cream Crisps
Flaky goodness that pairs perfectly with your favourite jam or spread. Available in 200G and 400G packages.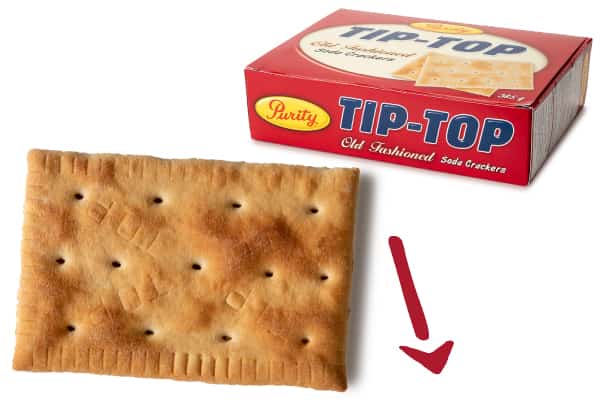 Tip-Top
This flaky, mouthwatering soda cracker is perfect solo or in your favourite soup.

jams, gift boxes and single serving treats
looking for the perfect gift or a grab-and-go snack, we have you covered!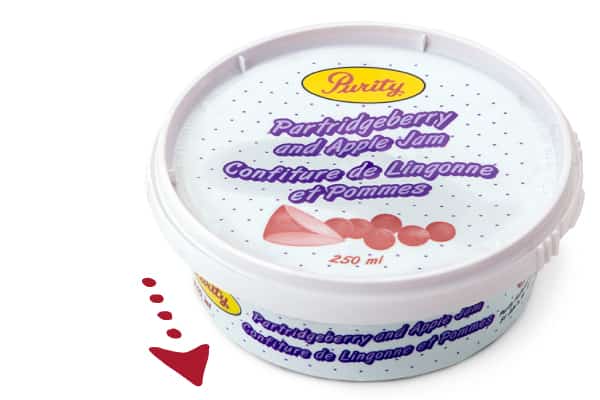 Apple and Partridgeberry jam
Real fruit and wild Newfoundland berries combine for an experience that brings back memories.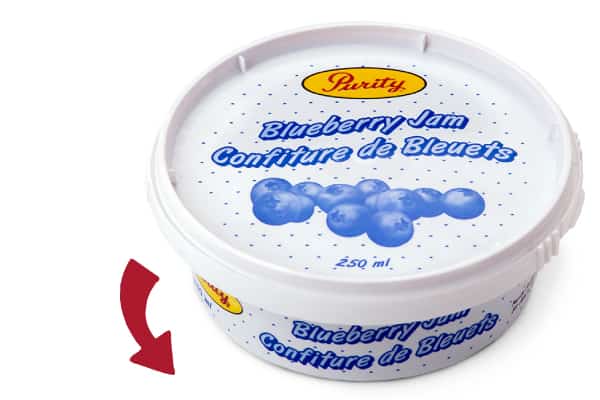 Blueberry Jam
We bring all the goodness of wild Newfoundland blueberries to your table with this flavourful favourite.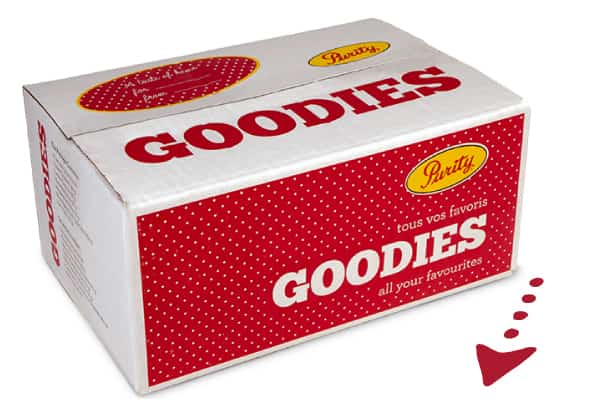 Goodie Box
Give someone a taste of home with our essential selection that includes: 1 250ml Tub Apple and Partridgeberry Jam • 1 Package Lemon Creams • 1 Package Cream Crackers • 1 Package Assorted Kisses • 1 Package Peppermint Nobs • 1 Package Jam Jams • 1 Bottle Syrup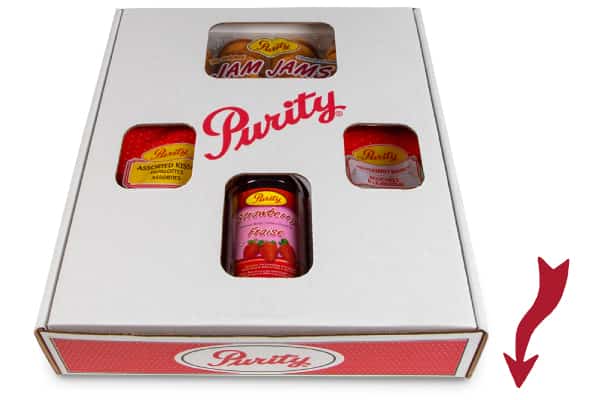 Gift Pack
Give someone the perfect Purity assortment with: 1 Package Jam Jams • 1 Package Peppermint Nobs • 1 Package Assorted Kisses • 1 Bottle Syrup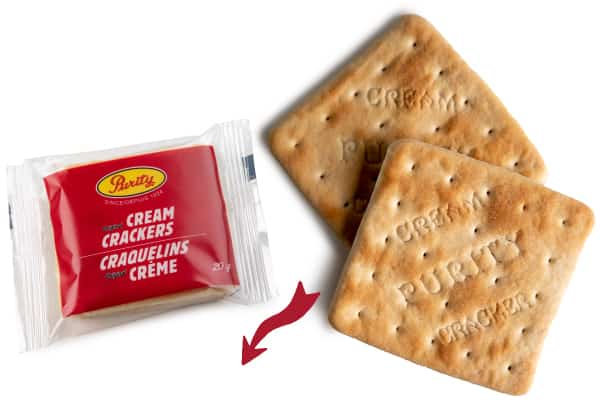 Cream Crackers
You get double the delicious flaky goodness you have grown to love, in this handy 2 pack.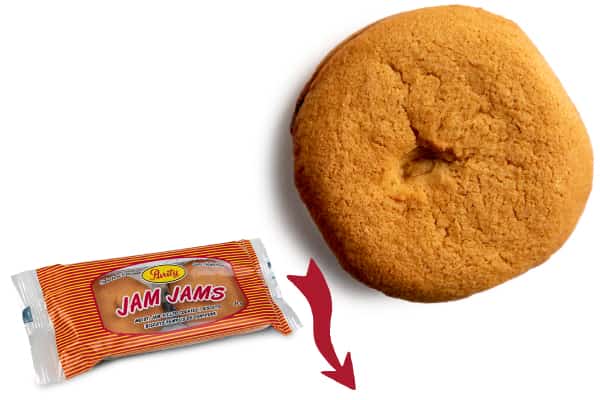 Jam Jams
Our ever-so-popular, moist, jam-filled sponge cookies. Now available in a 2-cookie package.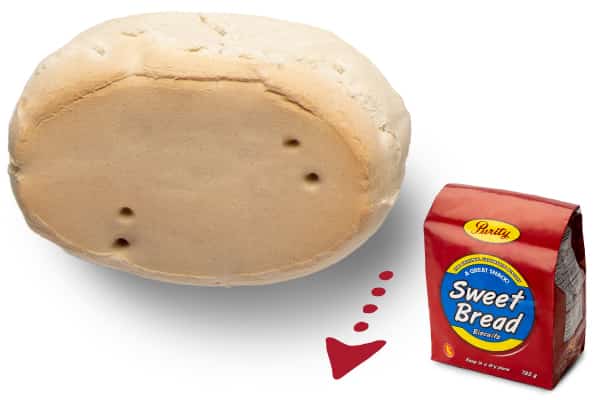 Sweet Bread
A sweeter, snackable version of our classic hard bread.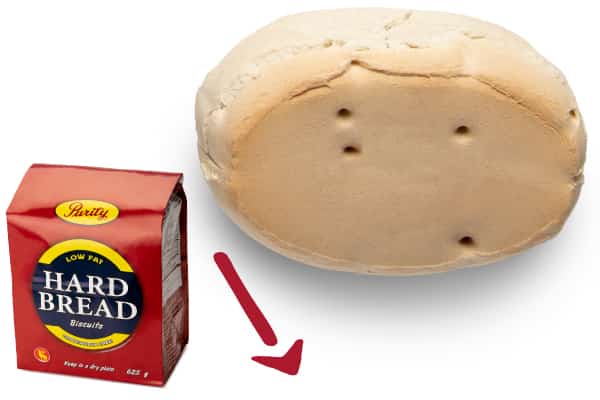 Hard Bread
A Newfoundland tradition and essential ingredient in the classic dish, fish & brews.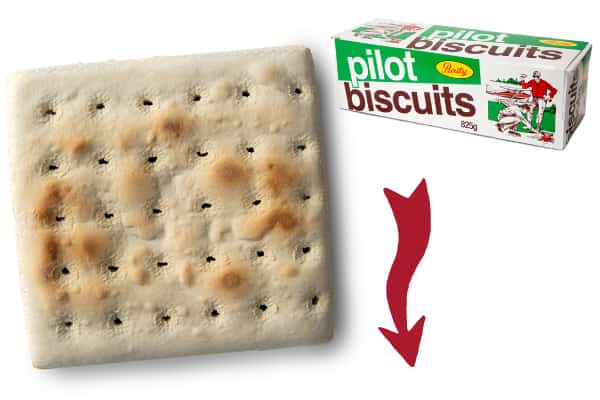 Square Pilot
A delicious, versatile and nourishing northern staple.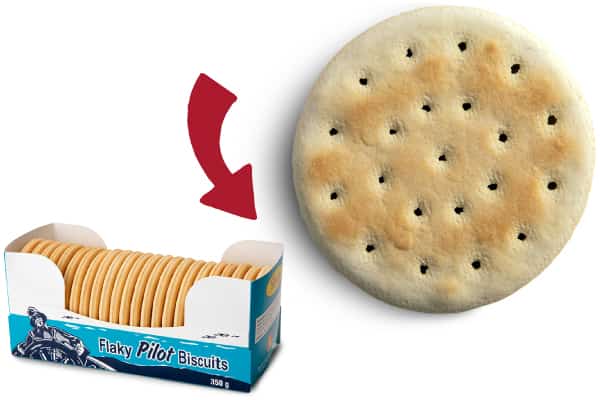 Flakey Pilot
A flakier, round version of our popular pilot biscuit.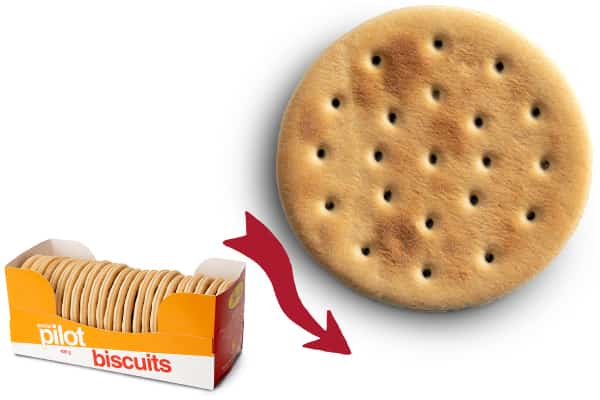 Barge Pilot
Big and round with all the goodness of our regular square pilot biscuit.
Syrup
our syrups are great for everyday refreshment or as the star ingredient of your own drink creation. Just mix with water and enjoy!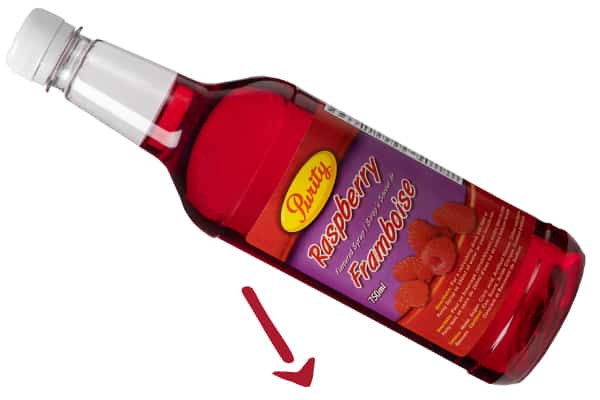 Raspberry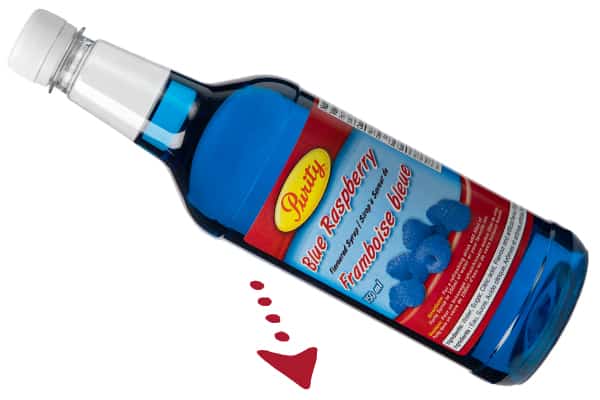 Blue Raspberry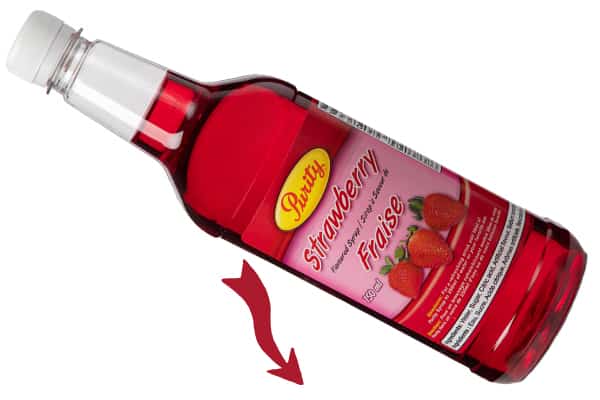 Strawberry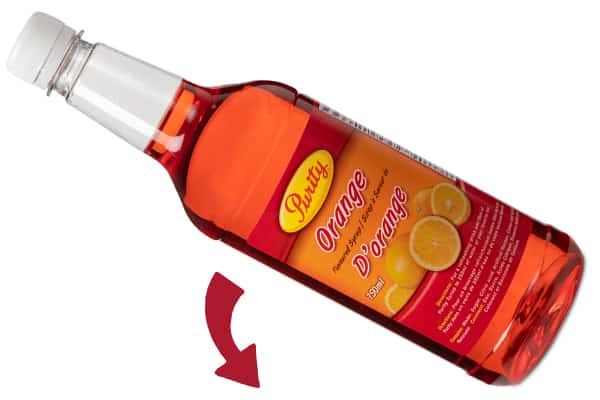 Orange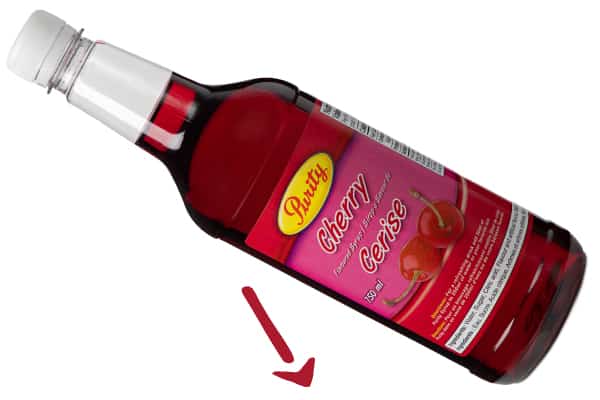 Cherry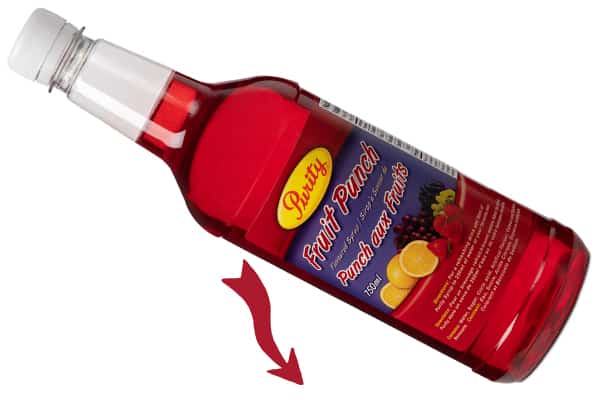 Fruit Punch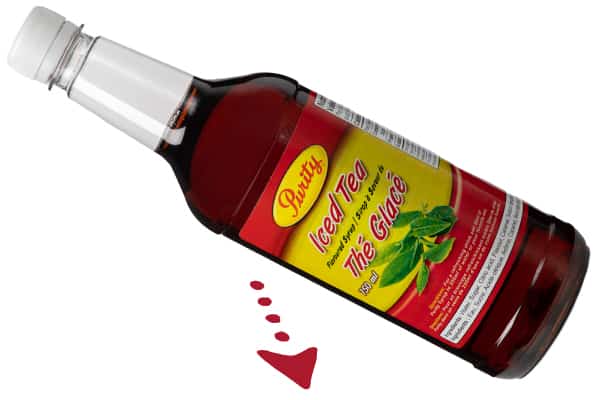 Iced Tea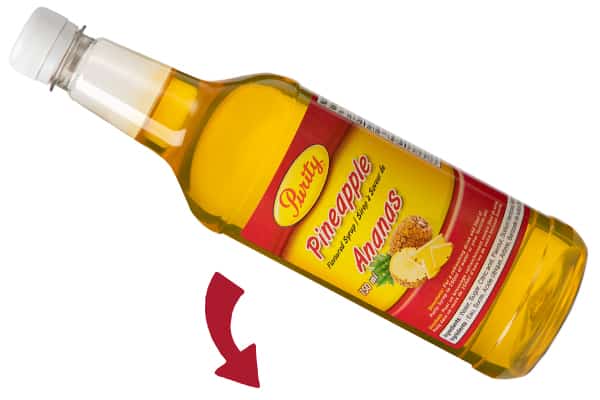 Pineapple