Confectionery
Made by skilled candy makers since the 1920′s, all of our hard candies are still hand sugared.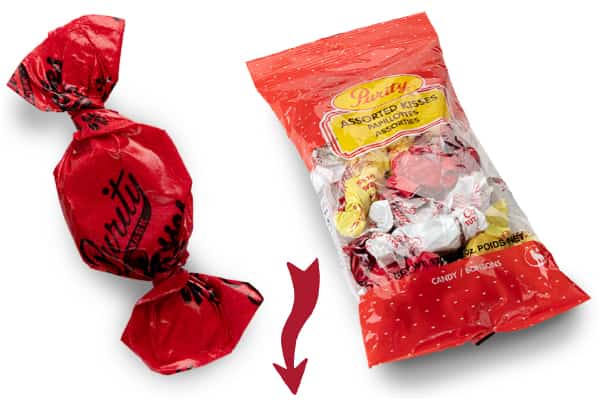 Assorted Kisses
An enviable assortment of our chewy, delectable, handmade kisses.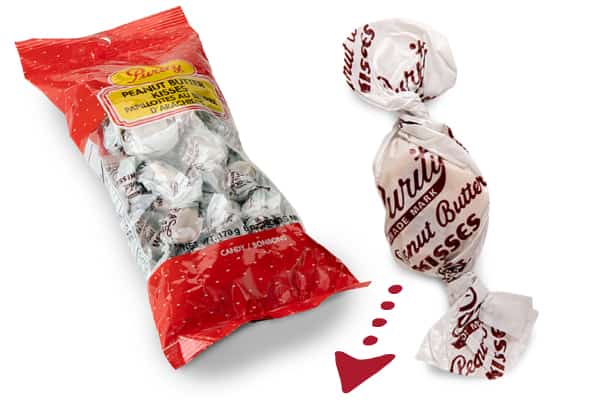 Peanut Butter Kisses
When peanut butter lovers want something extra indulgent, these kisses deliver.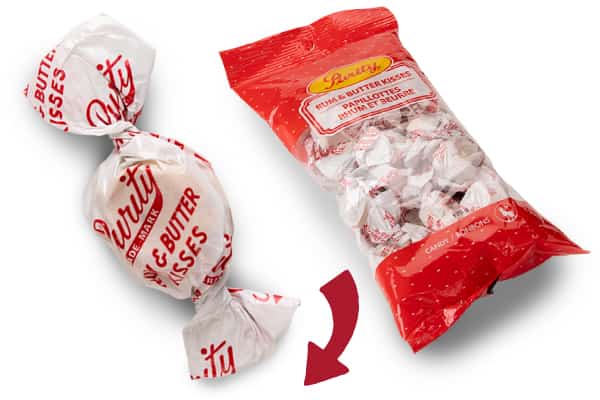 Rum & Butter Kisses
Buttery-smooth and creamy with just the right punch of rum flavour.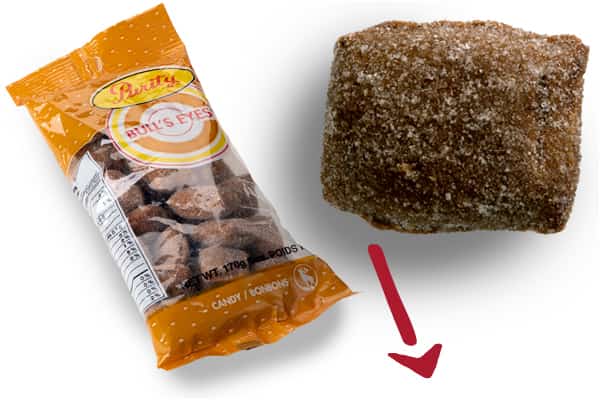 Bull's Eyes
Irresistible handmade molasses morsels you'll savour over and over.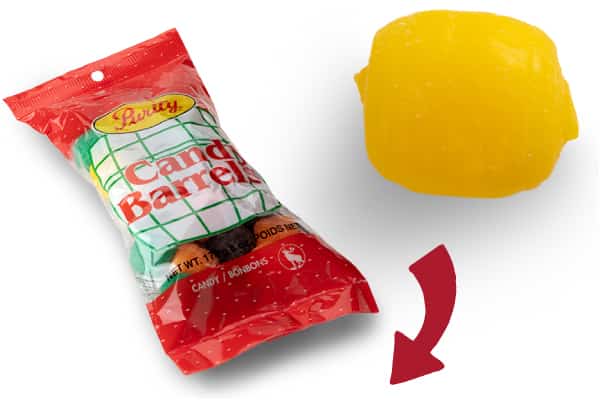 Candy Barrels
Green? Black? Everyone's got a favourite. Our candy barrels are fun-shaped and bursting with fruit flavours.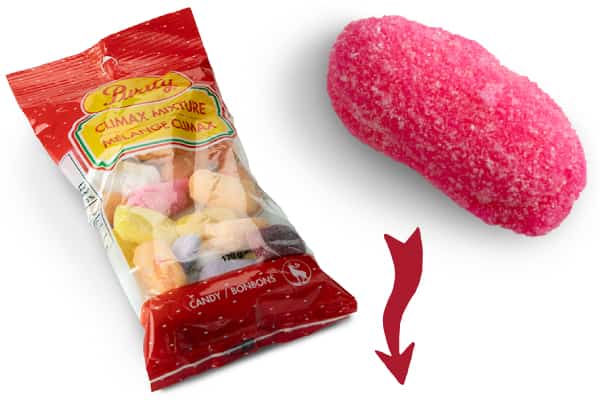 Climax Mixture
Our classic colourful candy overflowing with a rainbow of fruit flavours.