Whatever the occasion, make
Cream Crackers

your Inspiration.
Perfect as a solo snack or all dressed up for your next occasion, Purity Cream Crackers are fresh, crisp versatility. Deliciously dunkable in your favourite hot beverage or as part of an inspired party spread, pick them up and make a mouth-watering impression.
Get satisfied, get inspired. Pick up your favourite goodies in the Purity aisle.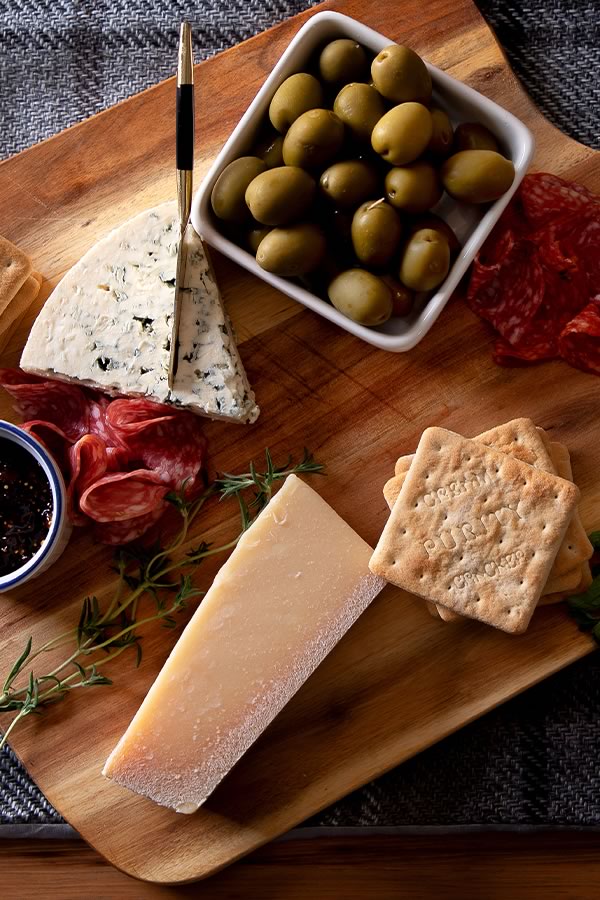 C

ream Cracker
Charcuterie Board
✻
A beautiful meat and cheese board starring Cream Crackers and loads of flavour takes very little prep and just minutes to build! Presentation is easy – all you need is a cutting board or serving tray and the following ingredients. Feel free to play with toppings and combinations. Release your Cream Cracker potential and have fun with it!
Cheese: Any variety of cheese. We used shaved parmesan and blue cheese.
Meat: Any prepared or cured meats. We used a variety of salami.
Jam/jelly: Any jam or jelly spread. We used fig spread.
Fruit: Any small fruit like grapes, tomatoes or olives can be added. We used olives.
Decorate: Use sprigs of any herbs you may find at your local supermarket to fill in any bare spots.