Fix Your Thirst or Stir Things Up.
As a deliciously easy to prepare thirst quencher or as the star ingredient in crowd-pleasing cocktails and mocktails, Purity Syrups never disappoint. Just add water to any of our syrup flavours for a refreshing drink, or use a splash of your imagination to create incredible mules, martinis, and more.
Get satisfied, get inspired. Pick up your favourite goodies in the Purity aisle.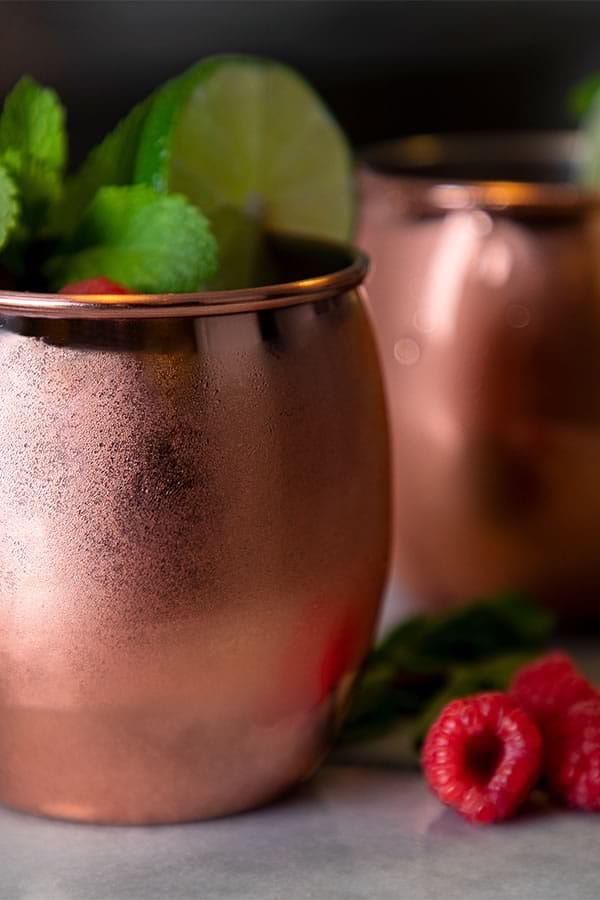 P

urity Syrup
Moscow Mule
✻
Ingredients:
1.5 oz Vodka, 1 oz Purity Raspberry Syrup, 0.5 oz Lime Juice, Ginger Beer, 7-10 Raspberries, Mint for garnish, Crushed Ice
Instructions:
Muddle lime juice and 5 or 6 raspberries in a copper mug. Add vodka, Purity syrup and ice to fill. Top off with ginger beer. Garnish with raspberries and mint.